With my new desk setup i have been noticing myself slouching and my neck getting sore because my computer screen is too low.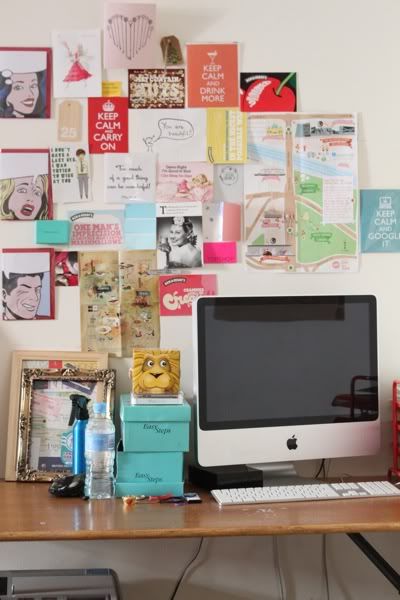 If i had an adjustable chair i could probably just lower it, but i just use an ordinary dinning chair so that wasn't really an option.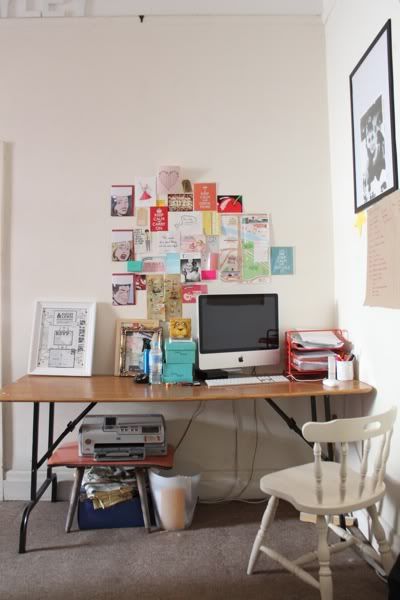 Instead of going to route of telephone books to prop it up (well i couldn't find telephone books anyway) i thought that I ( I meaning Lewis) could build a little platform with a shelf.
But Lewis had the genius idea of using the table that i used to use as a desk, and just cutting it down.
This was a much cheaper option, well a free option, instead of going out and buying wood.
I was a little bit scared to cut down a piece of furniture as you cant really re-attach the legs, but i thought that it wasn't been used as is and that i needed something to raise my computer up, so why not.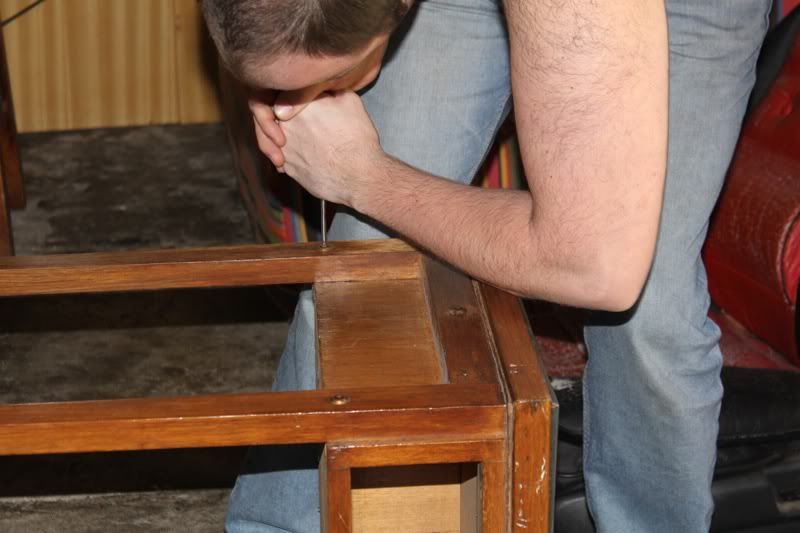 Here is Lewis tightening the screws so its all nice and sturdy.
P.S. We are in the shed or as i like to call it "The Man Cave" (Lewis doesn't like this name as he thinks it makes the shed sound lame)
I estimated that i wanted the computer to be about 200mm higher than it was so Lewis said lets cut it at 250mm because we can always take more off.
Here he is meauring 200mm from the lip, which made it 240mm all together.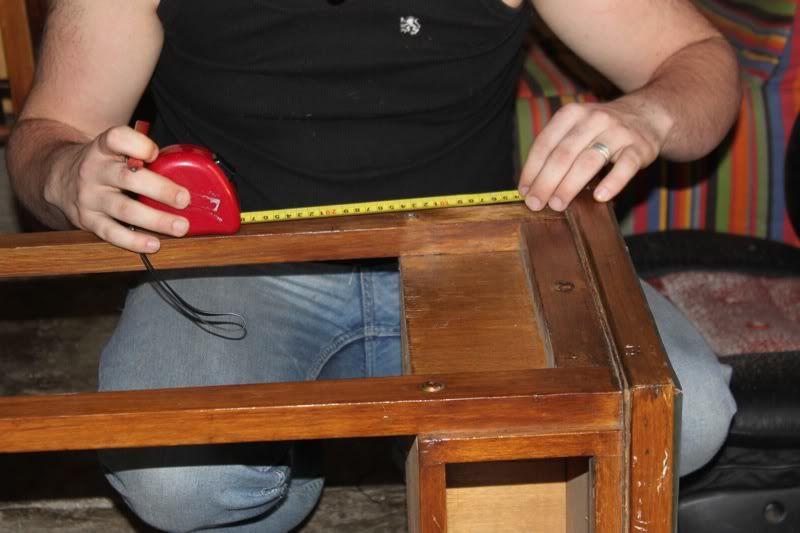 And now the cutting!!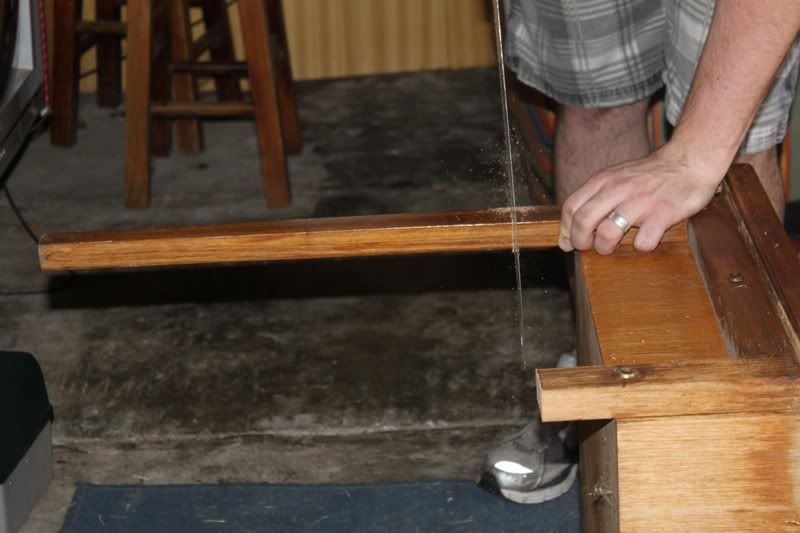 After taking off all 4 legs and we came and tested it out (sorry didn't take any pictures of that) but it was too high, it needs to be at eye level and i was titling my head up so we decided just to chop the whole leg off. We thought about removing the whole leg peice but i like the kind of architecture the wood on the sides give it. So Lewis cut the remainder of the legs off to make it flush with the bottom of the shelf/draw thing.
Then he sanded all the legs flush against the bottom for a nice level base.
He also cut a whole in the back of the shelf for me so i could put my hard drive on the shelf and have the cables running through the back.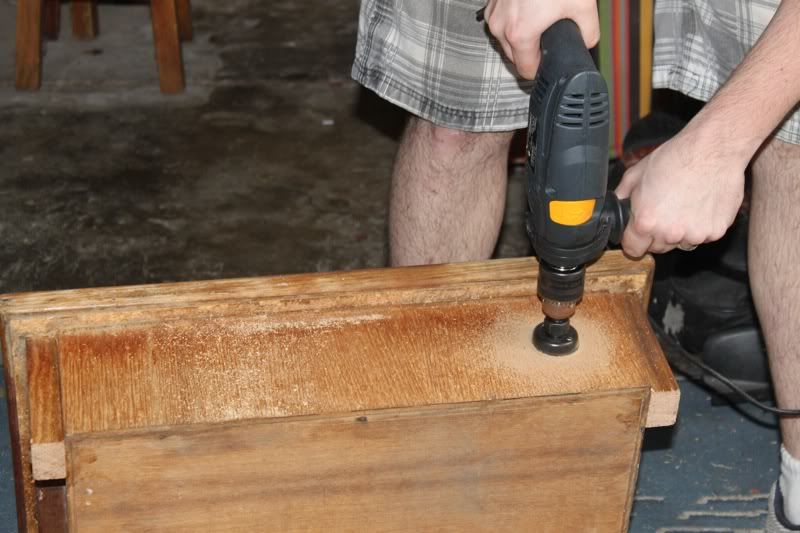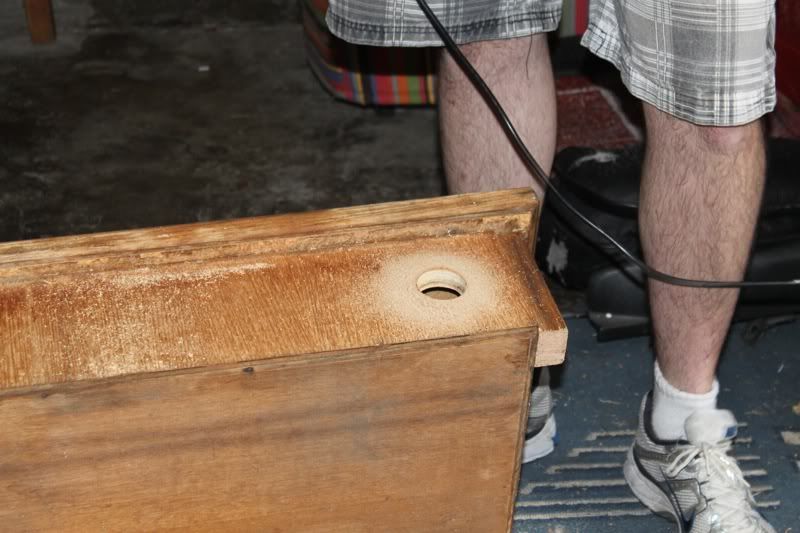 Then it was done!
Drum roll please...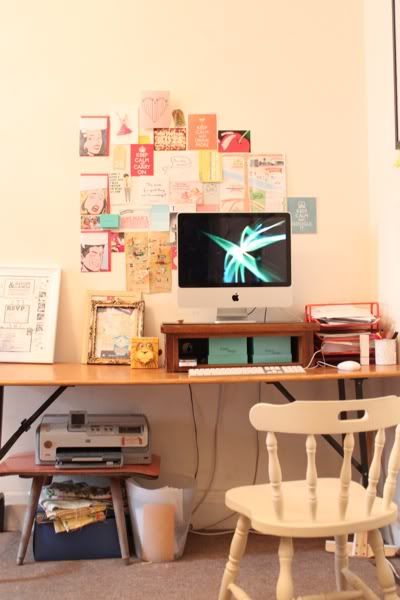 Ta Da!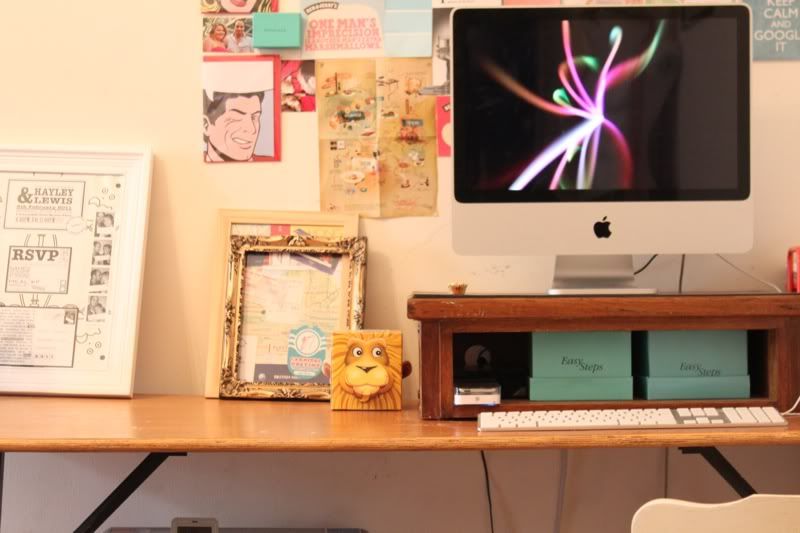 It is now the perfect height!
So my neck should be happy with that.
Plus i looks cute, so i'm happy with that.