I was at Borders on Thursday with my housemate Tara, having a look through their sale stuff, as sadly all the Borders locations are now closing, when i came across this very appropriate notebook.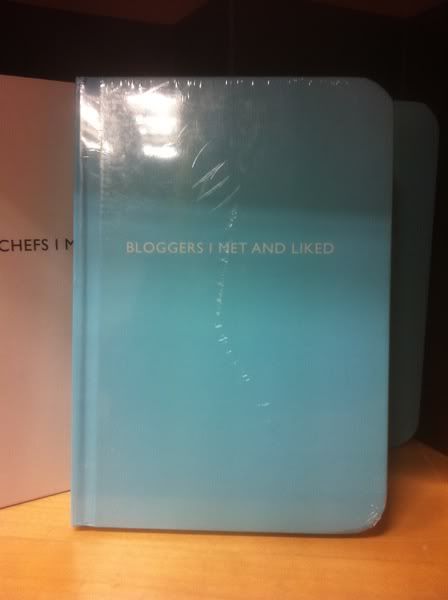 $19.95 at Borders, but at the moment get 30% off at Borders
There was a whole series of them. You can see off to the left there was a 'Chefs I Met And Liked'.
Then i went on-line and found there is heaps and heaps of them!
The note books are by Archie Grand and his company Notebooks for Friend & Foe.
Some of my favourite titles include:
"Wives I Had And Liked"
"Londoners I Met And Liked"
"Secret Agents I Met And Liked'
Visit the
website
to check out all the different '..... I Met/Had And Liked' notebooks, I'm sure there is one to suit just about everyone.
Pst...i was not paid to promote Borders or Archie Grand (i wish!) i just like them and wanted to share them.