We did some shuffling around on the weekend as I was sick of my clothes sitting on the bench in our room...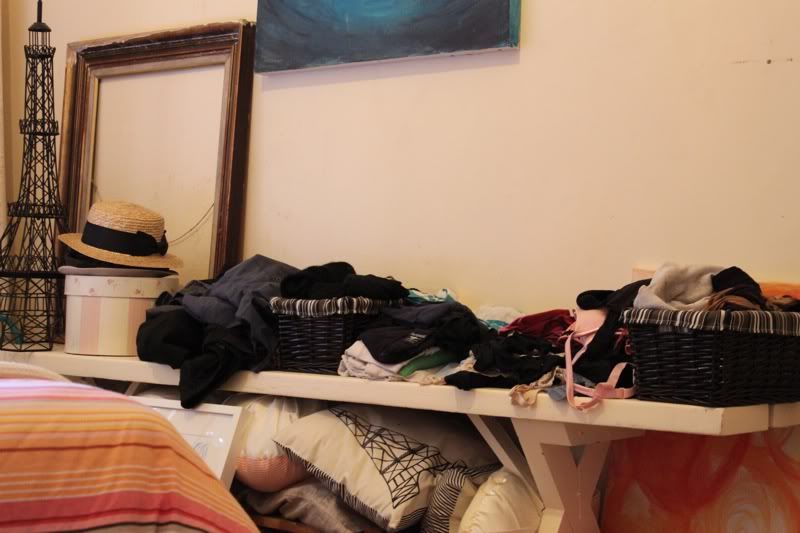 The reason that all our 'foldy' clothes - we like to hang most things up - were stored on the bench, was because about a month ago we sold our dressing table.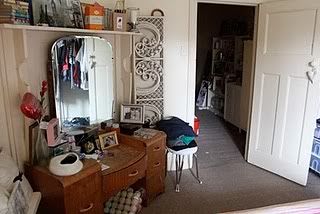 You might be saying: Why?! did you sell it?!
Well, we found the dressing table in council collection last year and almost didn't find the mirror. Luckily, the person who had put it out for council collection came out and showed us the matching mirror that was wrapped up in cardboard - as you have to do with glass or mirror - that we didnt even notice.
It was pushed into the backseat of our car with Lewis seated in the middle back seat and the dresser straddling him while Jasmin and I took the front seats.
We happily used the dressing table for about a year or so, but we knew that we wouldn't want it in our next house as it was very low; too low to be very practical as a dressing table.
Also, well, we needed the money to be able to buy a house.
So, on eBay it went. It didn't sell for a lot, only $20, but it's better than nothing and very good considering we got it for free in the first place.
At our new house we might have a full wardrobe and not need any extra storage but in the case that we do need extra storage, I would like a big old chest of draws instead of this low, low, low dresser.
So, in the mean time, until we move, we needed somewhere better than the bench is store our clothes.
I had a set of plastic draws but the draws were being used by Lewis for his tools in the shed.
Lewis had the genius idea of using these red lockers that we have in our backyard to store his tools.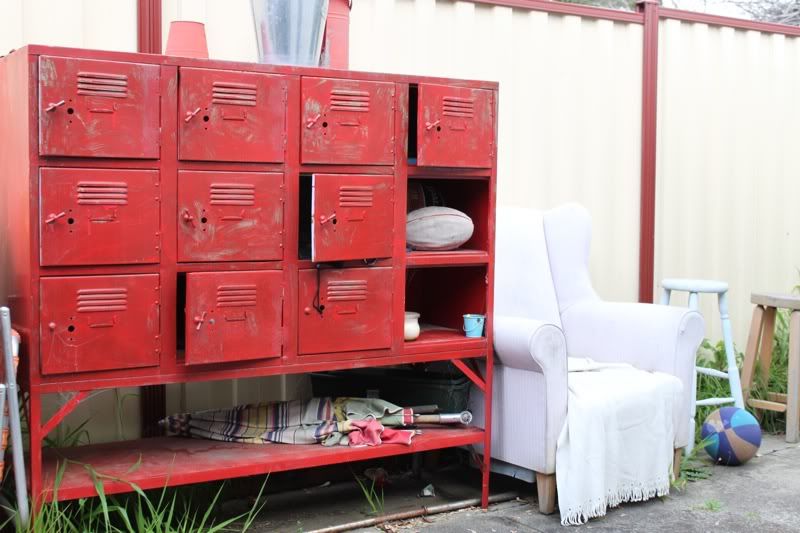 I bought these lockers for $20 off eBay a few years ago, and painted them with a lot of rust proof primer, as it was pretty rusty when I got it. My brother used to use it for his clothes until we had enough space for it.
One day I want to have it inside our house.
Either painted light grey or white and take most of the doors off to use it as shelves.
Eek! I can't wait!
I have a thing for lockers.
So, my strong and trusty men moved the lockers from the backyard to the shed.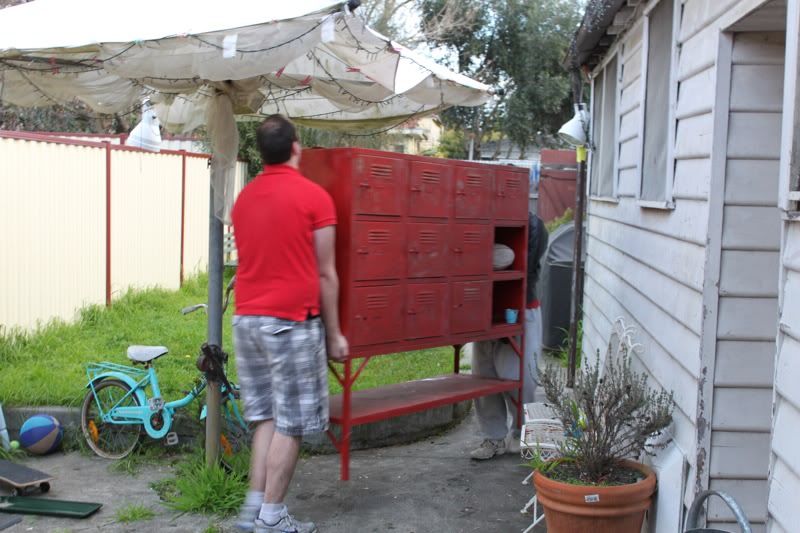 When moving the lockers we found this little memento on the back.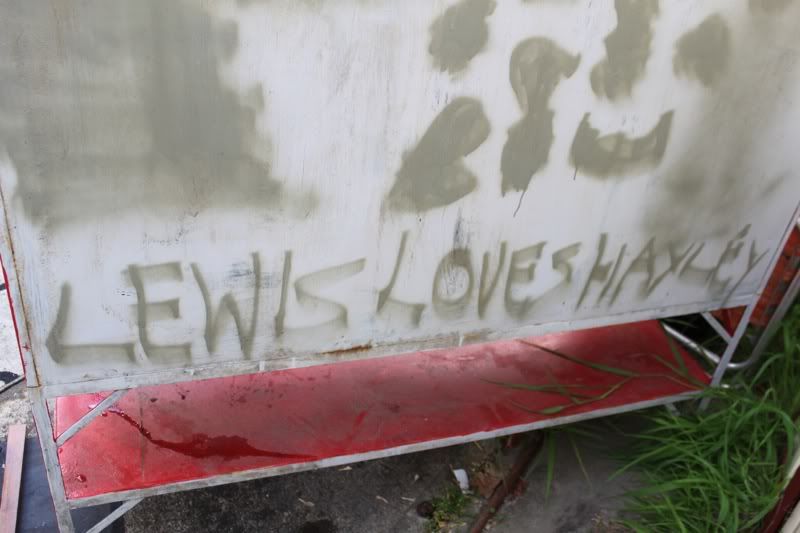 Awwww.
I think the lockers look great in the shed! The lockers are practical for the tools, look great and will be protect from elements until we want them inside.
Here's the before and after for the fireplace - where the dresser was and where the draws are now.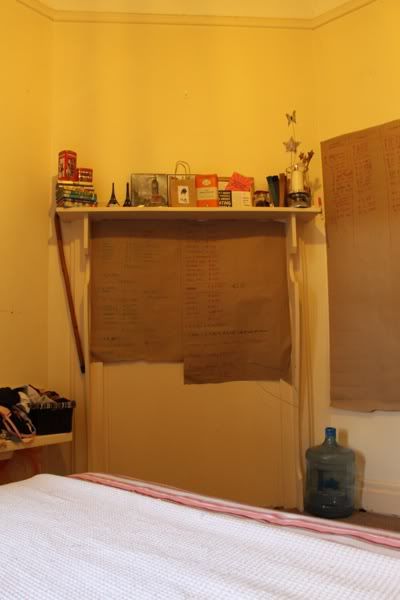 Please ignore the giant pieces of paper on the walls. That is Lewis and mine's sums for buying a house and saving.
It helps us keep on target by having to look at it everyday, ie not spend money.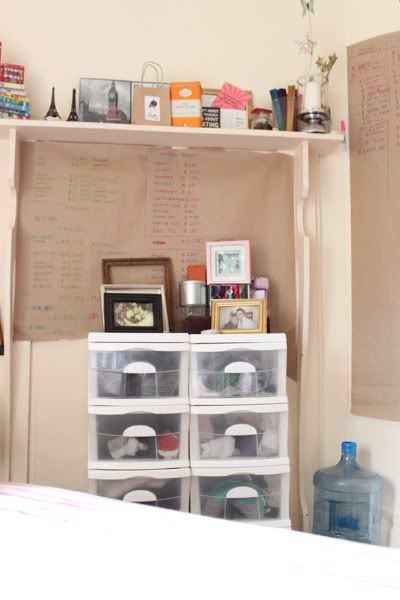 It may not look as pretty as the dressing table did, but it's worth it if we can get a house of our very own.
So the need for money ended up with us selling the dresser, thus needing the plastic draws which lead to re-oraganising the shed to get the plastic draws. In the process we made the shed look more awesome by having the red lockers in there.
Everything turned out great in the end. Now all we need to do is to save more money so we can buy a place of our own.