I forgot to included a kitchen!
This kitchen was seen on
Young House Love
when Sherry & John went '
House Crashing
' in
North Carolina
.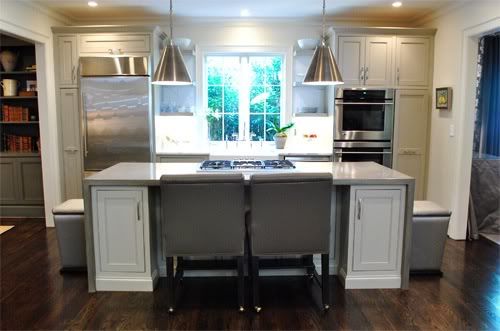 Love:
- How they opened up a relatively small kitchen space to make a functional and gorgeous kitchen
- See the wrap over counter on the island? They made it themselves out of concrete!
- The pendant lights over the island
- The symmetry
- How its not huge, but totally usable
- The crown molding on the top of the cabinets
- Wall oven!
- Always have loved the idea of the stove top on the island but the practical side of me worries about it with kids and things. But the idea of getting to face people (or empty chairs) while you cook, i love.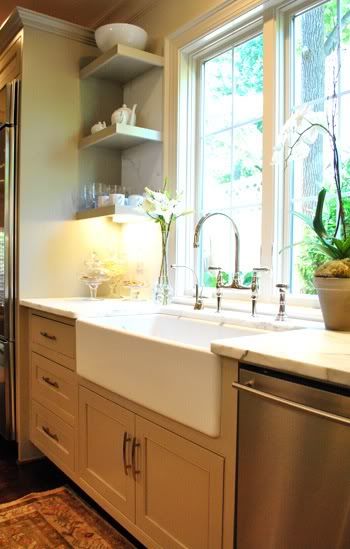 Love:
- Again love the country kitchen style sink
- Love the raised tap thing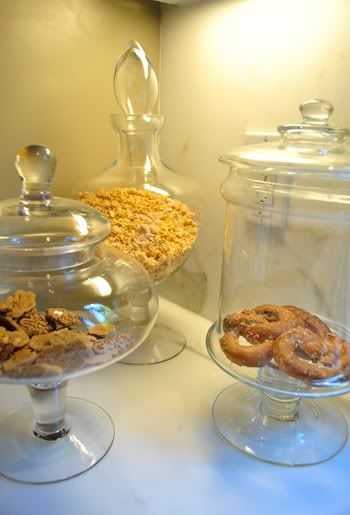 Love:
- Using pretty glass jars to store stuff in the kitchen (they're called apothecary jars in the US)
- The two back counters were made from cheap off cuts of marble (because they only needed a small area)
Okay, i am suitable envious for now.
All photos taken & owned by Sherry & John at
Young House Love.