I got given this lovely frame holding L & I's wedding invitations, as a wedding shower present from
Heather Nette King
.
It's a great idea to display invitations or cards as artwork, as really they are works of art, and other wise they just sit in a box gathering dust.
I did the same thing with a card that Heather actually gave L and I for our engagement.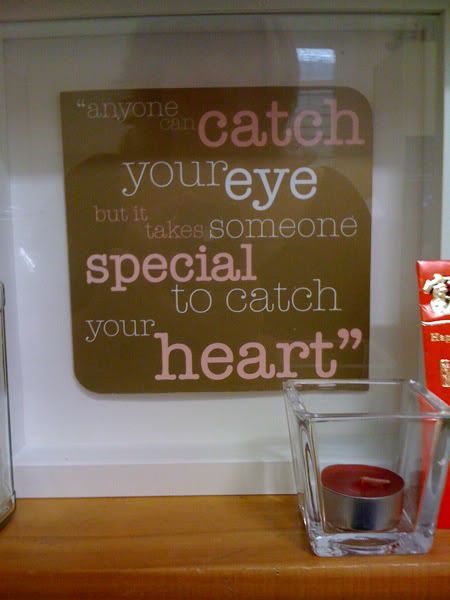 Looking at the wall above my desk now, there are loads of cards, postcards and advertising i one day want to display in a frame.
It's really exactly what i would do. White frames, of different styles. A mix of photos, mementos, words, cards, art, pictures and anything else that caught my eye.
Like some of the things on my all at the moment...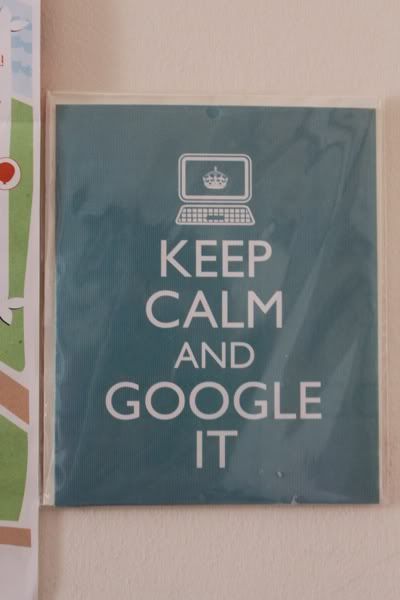 From Typo
I did buy this card with the intention of giving it to my mum, as that it pretty much her motto, but i loved it too much. One day i will get one for her too.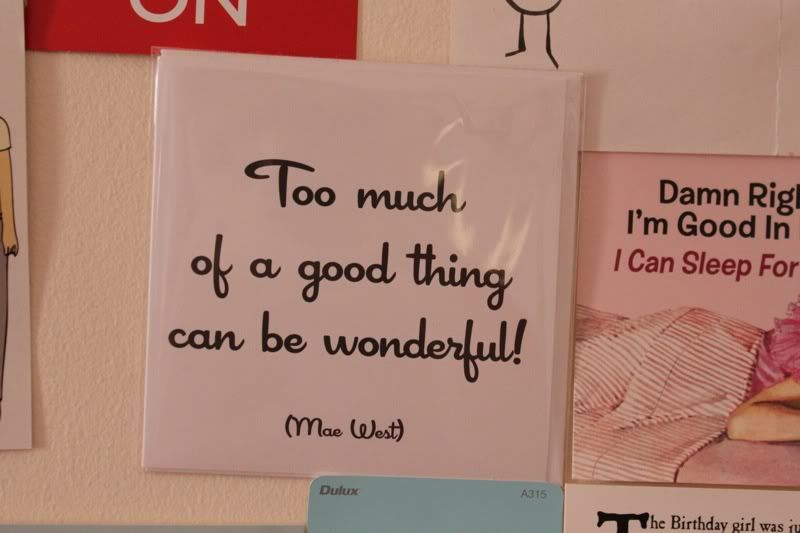 This very much reminds me of something i heard Nigella Lawson say once... "Everything in moderation, including moderation" and i couldn't agree more.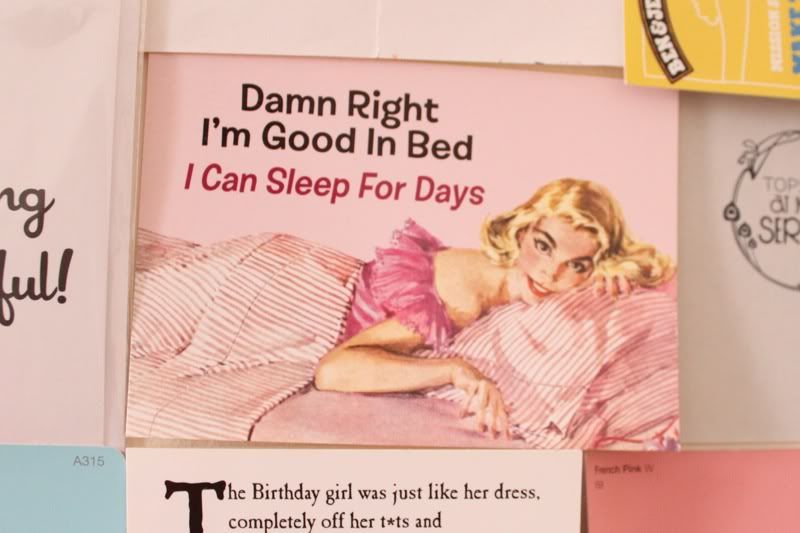 And this is pretty much my motto.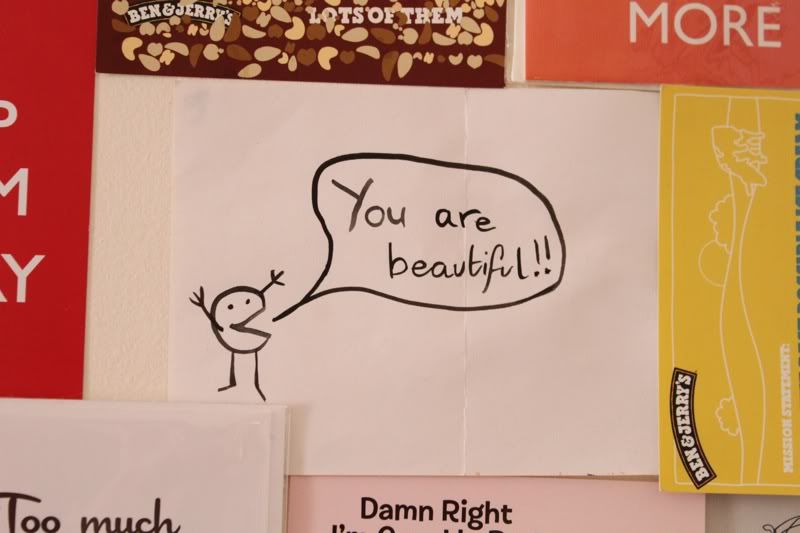 I actually found this on the train about 5 or 6 years ago, i thought it was gorgeous and i have kept it ever since. I always wonder about the story behind it. Who was it for? Who was it from? Do they miss it?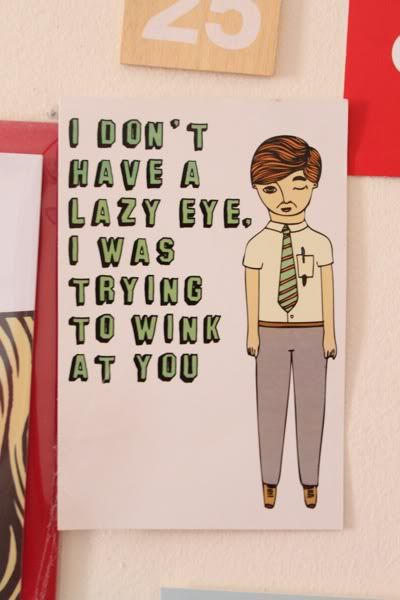 This is a free postcard i got from
Able & Game
when i used to do markets. They have some of the cutest cards ever.
I especially love their series that incorporates train station signs from around Melbourne. (And actually they are now doing train station signs from other states now)
I have a special soft spot for this one as we used to live in Balaclava!
I couldn't help but show you what they do with the less literal of train station signs in Melbourne.
And one more... just cause it's cute
Now thats love!
Check out their
website
&
etsy
site to see the full range. They are pretty reasonable priced at $4 each.
Whoops i got a bit distracted there by the cute stuff by Able & Game (easy to do!), but really what i'm trying to say how having art that means something special to you, can make your home distinctly 'you', and give it the warm, lived in and collected over time look that the best looking homes have.
Art doesn't have to be a painting or even by anyone in particular, it should just speak to you and be something you love looking at.
So really if you ever see any piece of paper, cute postcard, or regular card, keep it! One day it could be the makings of your very own hallway gallery or just be stuck to a wall with blue tack like mine.