I thought seeing as "
Evernote
" so many cute things everyday that at the end of the week i would do a round up and post them up here for all of you to see.
So here goes my first 'Sunday Round Up'
Electric fan painting by Christopher Stott (via Rambling Renovators via Design*Sponge)
Great fan right? Can you believe that this is actually a painting?!
Alot of people have blogged about this Ombre dresser, but i just love it, and i love the big B on the wall (i have a thing for giant lettering)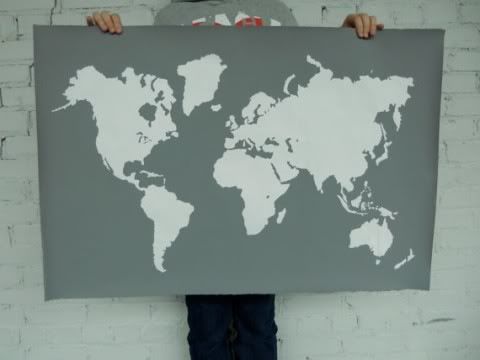 By iscreenyouscreen on Etsy via Swiss Miss
I also have a thing for maps. Love how simple this one is.
This picture from Young House Love show how just a simple coat of paint can make such a difference. Suddenly the crown molding and the door frames stand out so much more. It take the walls from looking pretty cheap & generic to looking fresh and grown up.
Not mad keen on the art of it, but love the message.
This, believe it or not, was just a regular jute rug from IKEA, that painted with this awesome pattern.
You'll find it over on one of my favourite sites
Ikea Hacker
, where people post the great stuff you can do with objects from IKEA.
Love me some hot pink and some painted furniture.
Now there is a sentiment i can most definitely drink to!
Love an ornate frame painted a bright fun colour, also love the typography found inside the frame.
This could be a cute little craft project. Make this tiny toy paper bunting.
Click
here
to download the printable to make your own.
Cute plates! I think the stripped aqua one at the back is my favourite.
A good quote to remember. Kind along the same theme of Justin Bieber "Never Say Never"
If i was ever really to ride a bike, this would be the way to do it.
Another good craft idea to do. Its just rick rack fabric ribbon.
Another good quote to keep in mind.
Cute blocks huh? They have all the president of the US and info on them listed on the blocks.
Just a little US memorial day fun.
Love this giant stripped rug, and especially love it in navy blue.
Anyone else remember doing is on their Daddy's feet when they were little?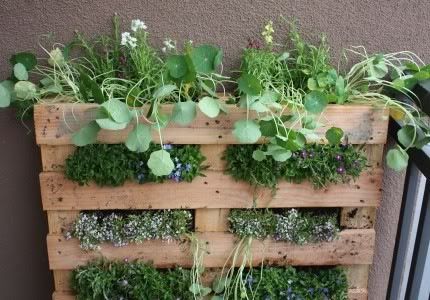 Love this idea. There are so much pallets always out in Council Collection, that is would be such a cute & economically little garden.
Hope you've had a good weekend, and enjoy your extra day off tomorrow!