L & I were at one of our favorite places on Monday...Costco!!
And apart from a good amount of bulk cat food and bread, we also came home with these cute stripy beach towels.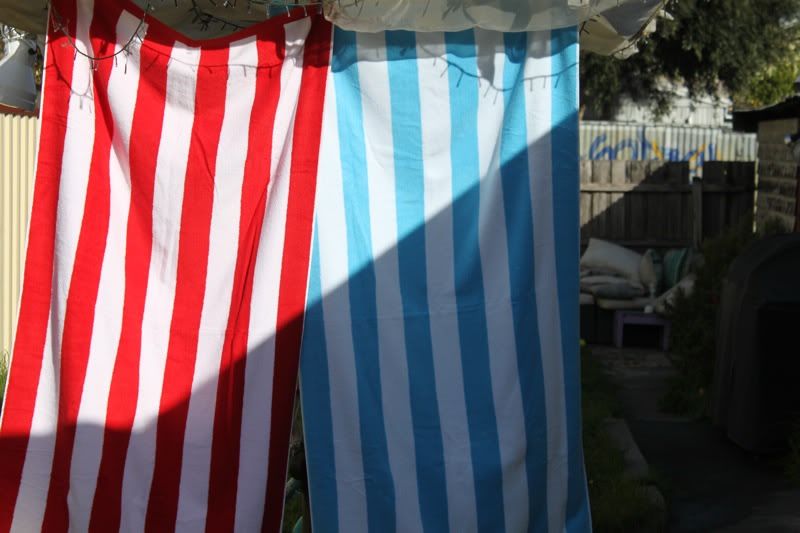 I have been wanting stripy beach towels for a long time now but i have never found ones that (a) i like and (b) were a reasonable price.
These beauties were only $13 each and nice and big and soft.
They came in light blue, red, dark blue (which i would have normally gone for but it wasn't quiet navy blue) and light green.
It may be a little odd to be buying beach towels in the middle of an autumn that feels like winter, but you gotta get things when the opportunity arrises!